Korohusk Peak, 7030'
First Ascent-Sept 1, 1965, Art Davidson; Scree 9/1965


S Face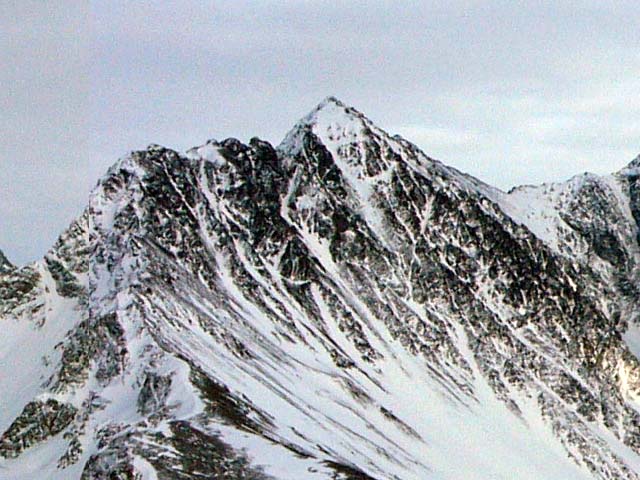 Named during the first ascent by Art Davidson, he chose the name "Korohusk" because it is the
Tanaina word meaning "come in." He thought that this name was "appropriate because it is
an inviting one-day climb, and because it seems to be a feasible approach to 7450' (now known as W Kiliak)" (Scree 9/1965).
The easiest route seems to be from the ERNC, up dishwater creek into the Kiliak Glacier valley, and then up the scree face
to the summit ridge. From the summit one can climb along the ridge to West Kiliak.