Our friend Dr. Barnett took us on a flightseeing tour in his plane on 5/10/2004 Page 3


The Raven Glacier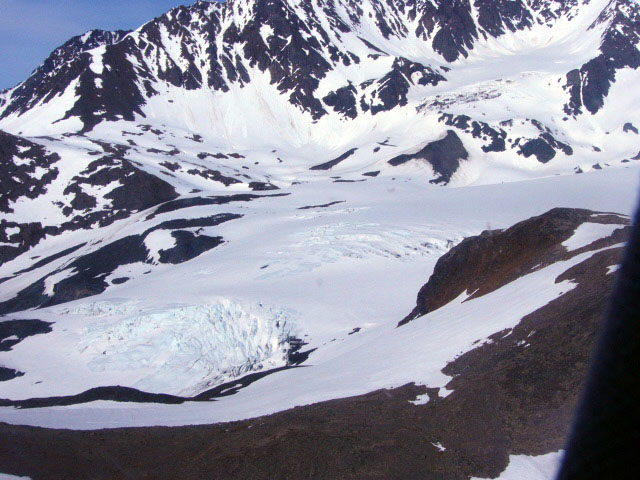 The headwall at the top of Raven Glacier is a common route up onto the Eagle Glacier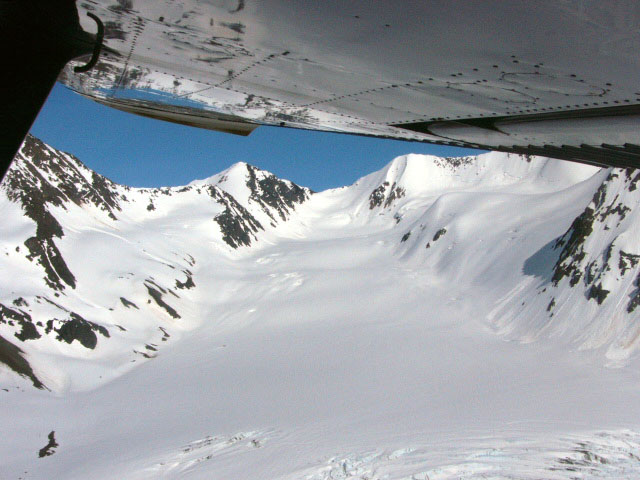 Three distinct mountain groups here, in the back is the Yukla/Soggy group, in the middle are the peaks that make up Vertigo Peak, and in the very front is part of Emerald Peak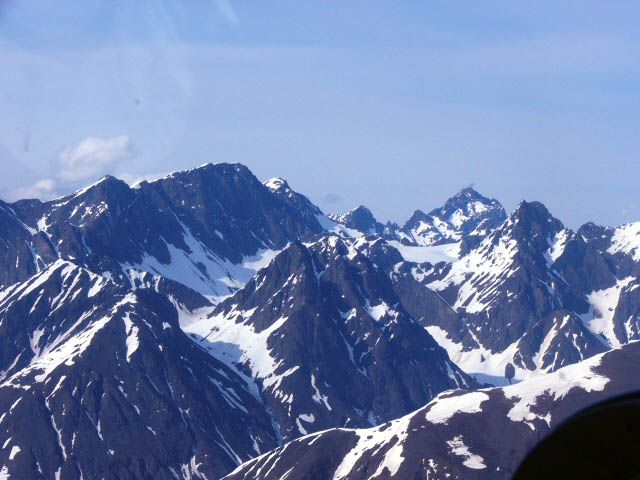 Eagle Glacier and Glacier Lake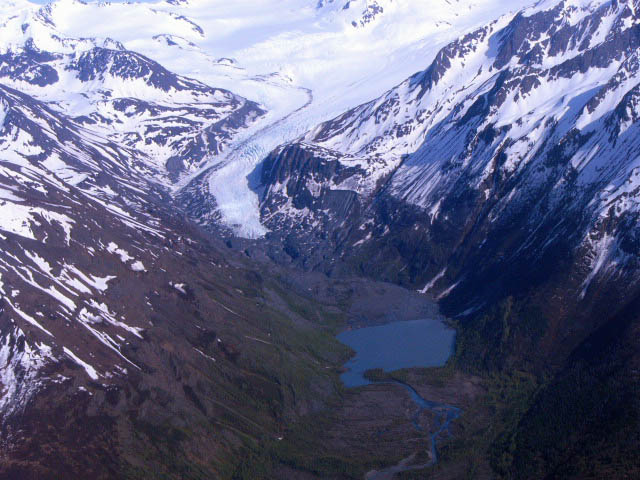 The terminus of the Eagle Glacier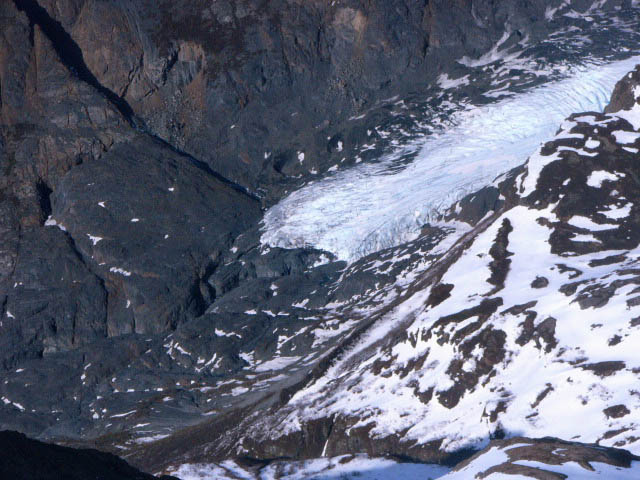 Eagle Glacier with the base of Hut Peak in the background and part of Saghala Point in the foreground.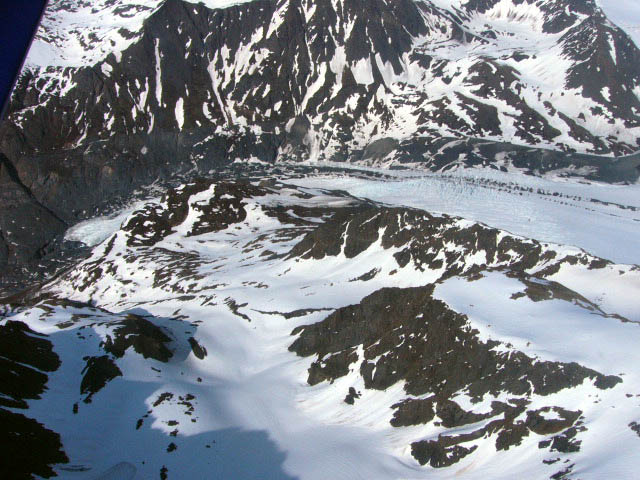 Roost Peak with Goldencrown behind and to the right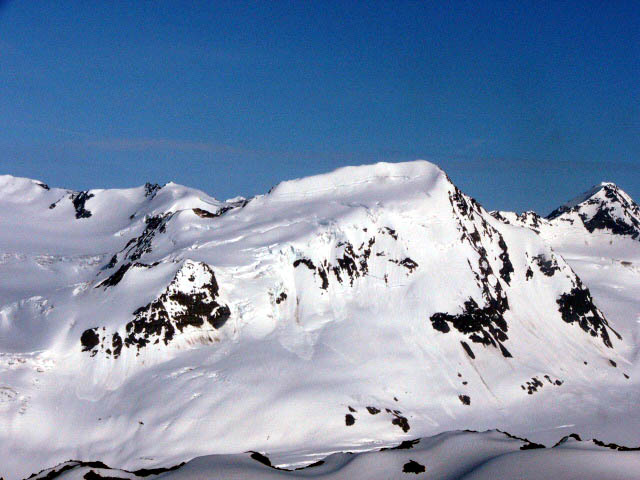 Both of the again from a different angle




The east branch of the Eklutna Glacier with Antarctic View Peak in the foreground, Peril Peak on the left, Benign Peak behind it and to the right, Pepper Peak in the background, and White Lice Mountain on the right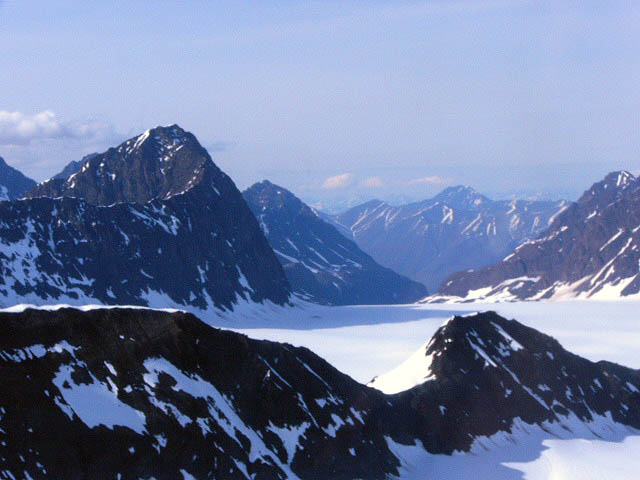 A panorama of the east branch Eklutna Glacier and some Eagle River Valley peaks. I recommend you turn disable automatic image resizing in your "advanced" internet options menu (or just download it) to look at it properly. Major points of prominence from right to left: White Lice Mountain 6650', Pepper Peak 5450', Benign Peak 7235', Peril Peak 7040', Bellicose Peak 7640' (barely visible nub on the left side of Peril), Moonlight Mountain 6250', the tip of Transcendence Peak 6240', Mount Beelzebub 7280' (connected to Peril Peak via a long ridge) and The Devil's Mistress, Old Soggy 7190', Mount Yukla 7535', then into Eagle River Valley with Hurdygurdy Mountain 5965', Eagle Peak 6955', the tip of Cantata Peak 6410', Polar Bear Peak 6614', and the tip of Organ Mountain 6980'. Antarctic View Peak in the foreground.




The east face of Polar Bear Peak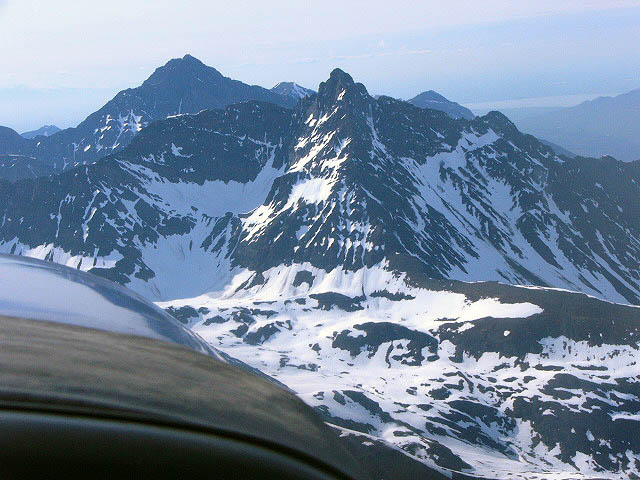 The southeast side of the mountain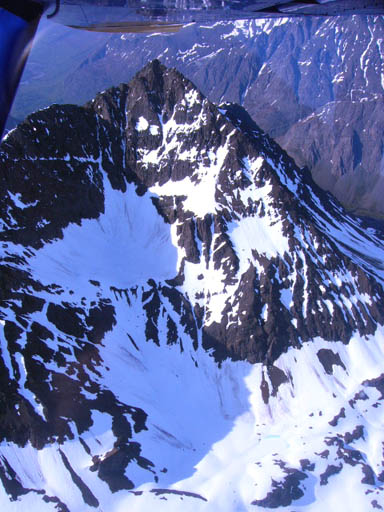 The southern ridge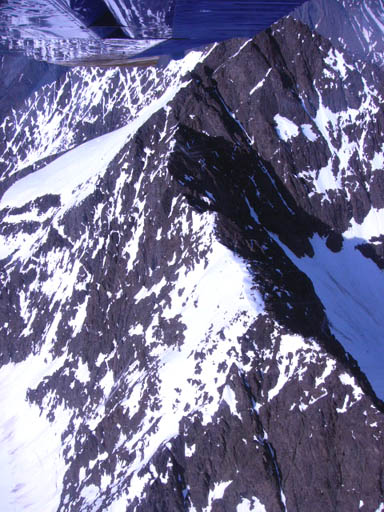 A close-up of the summit from the south




And from the northwest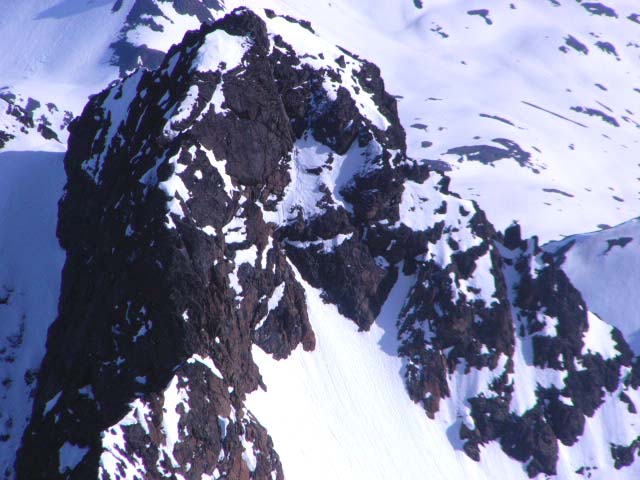 The terminus of the Organ Glacier and the drainage between Eagle (left) and Polar Bear (right)




The Organ Glacier with the summit of Organ Mountain in the foreground. From the left (not including the peaks way in the back) we can see Flute Peak 6610', Calliope Mountain 6810', Cantata Peak, Hurdygurdy Mountain, and part of Eagle Peak on the far right.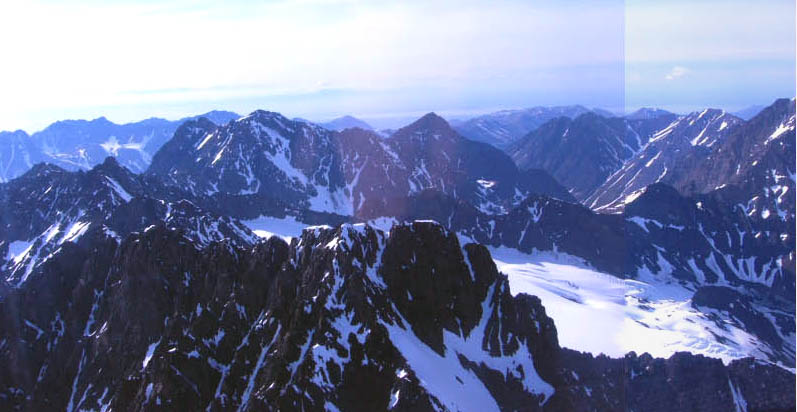 Mount Beelzebub and the Devil's Mistress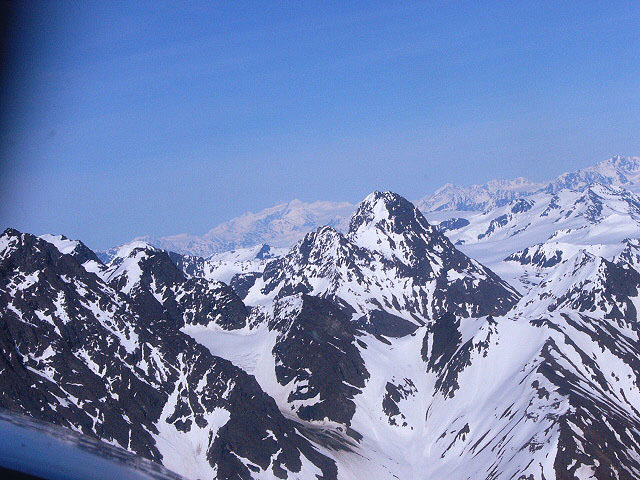 Organ Mountain on the left, Flute Peak on the right, and Polar Bear Peak in the foreground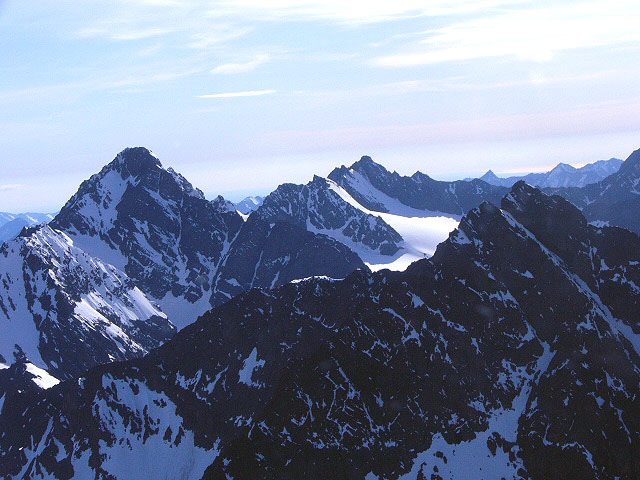 The summit of Organ Mountain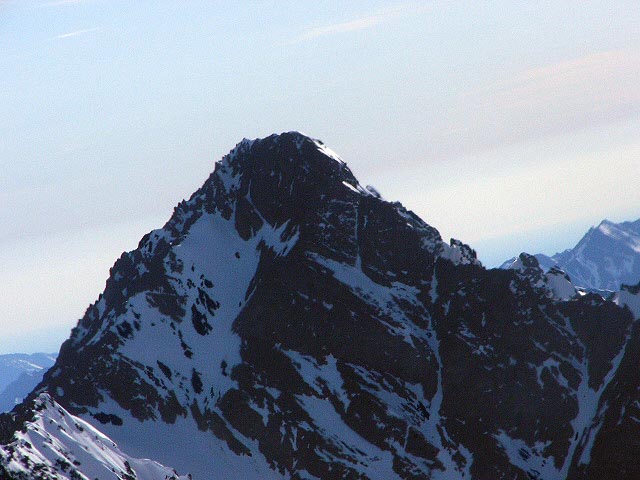 looking up towards the Eagle Glacier area with Polar Bear in front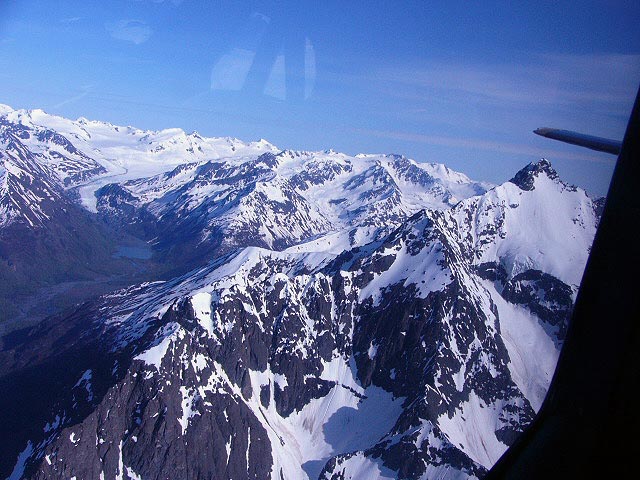 Mount Yukla and the Icicle Glacier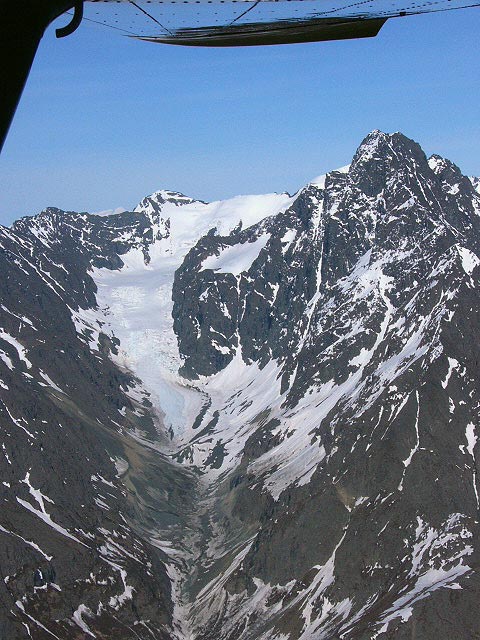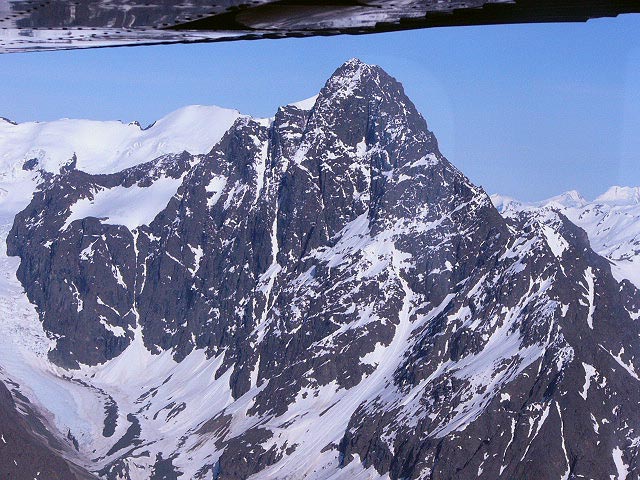 Mount Rumble from over the Eagle River Valley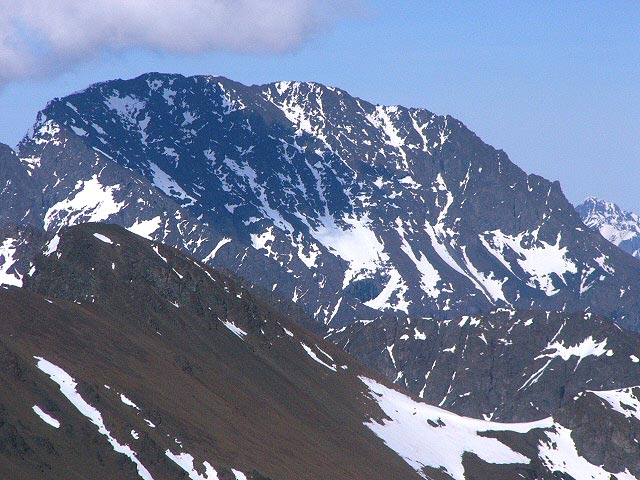 Ram Valley and Bombardment Pass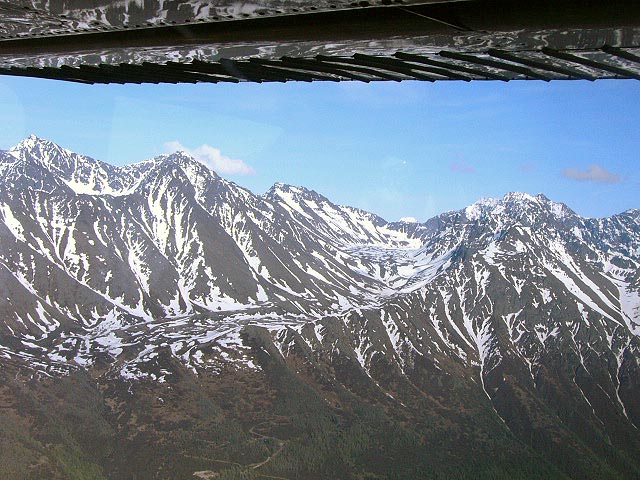 My house from the air