The next day


Tristan hiking into the rock glacier cirque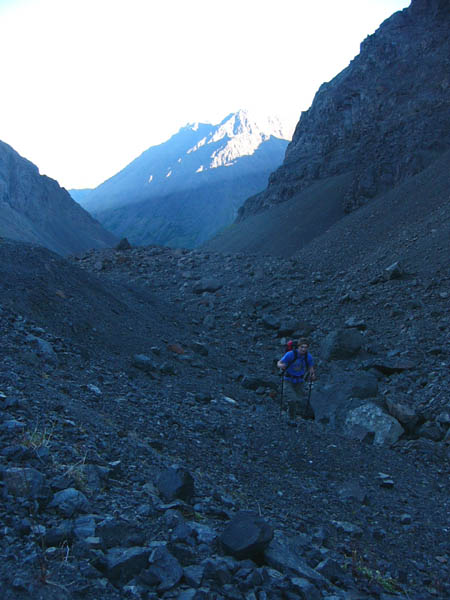 Tristan is the blue speck, Rob is the red speck with white legs.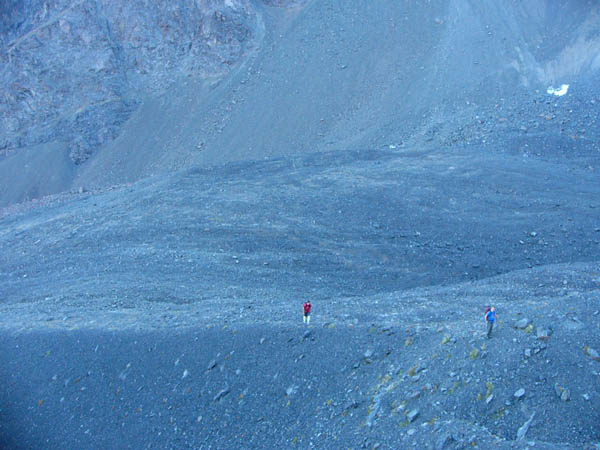 Hiking under what would be our descent route.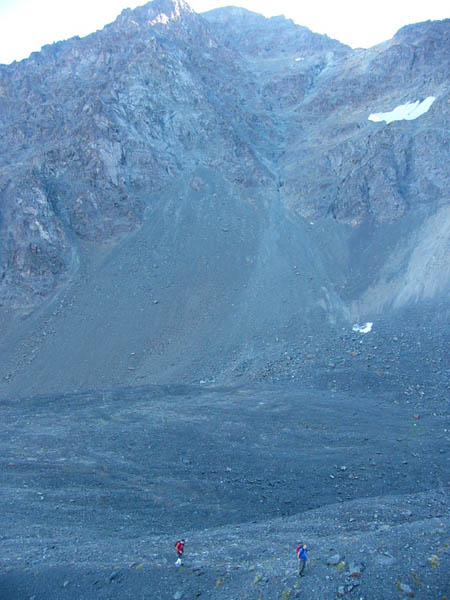 We headed from the rock glacier back towards the Flute Glacier. This ridge was an easy hike up.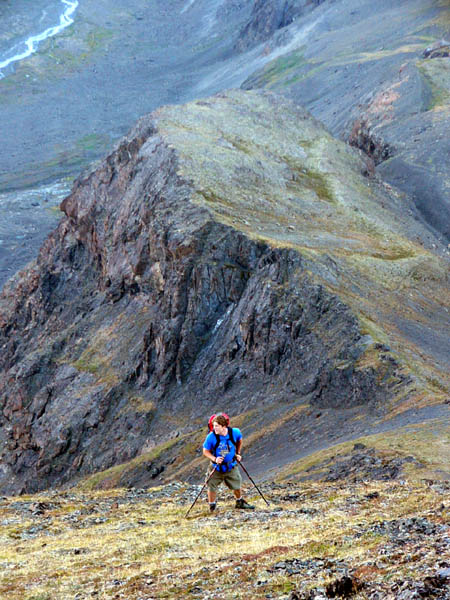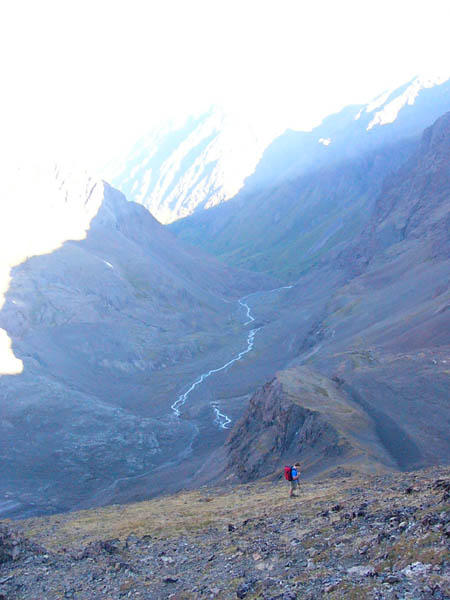 The ridge from Eagle Peak to Flute Peak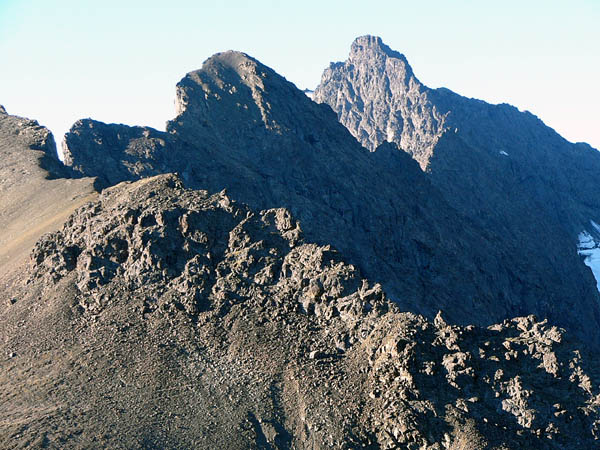 Flute Peak on the Organ Glacier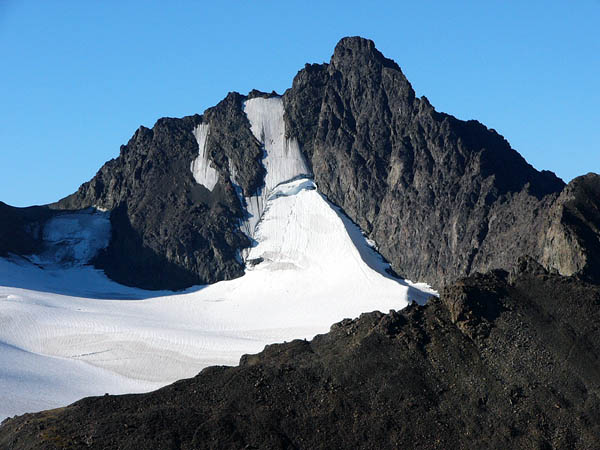 Organ Mountain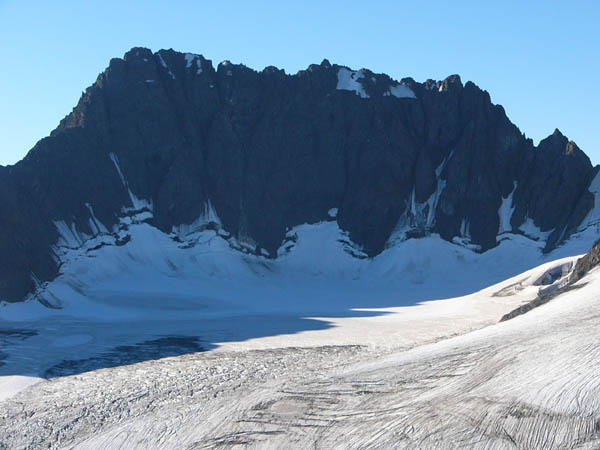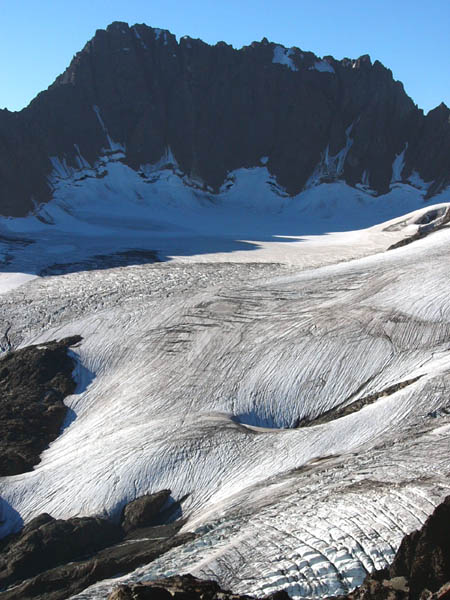 Mount Beelzebub and the Devil's Mistress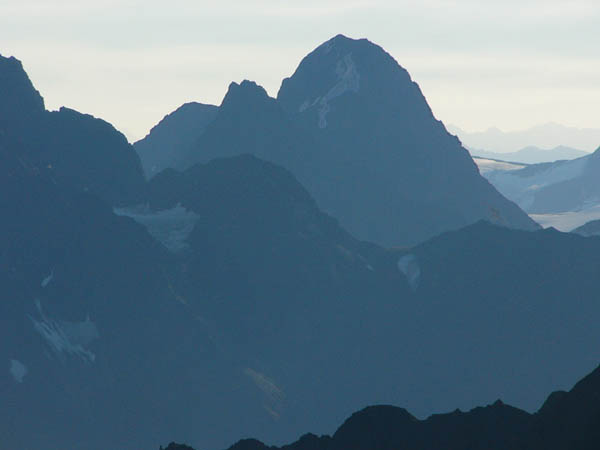 The eastern side of Eagle Peak with the Fledgling on the left. Further back and on the right is Heritage Point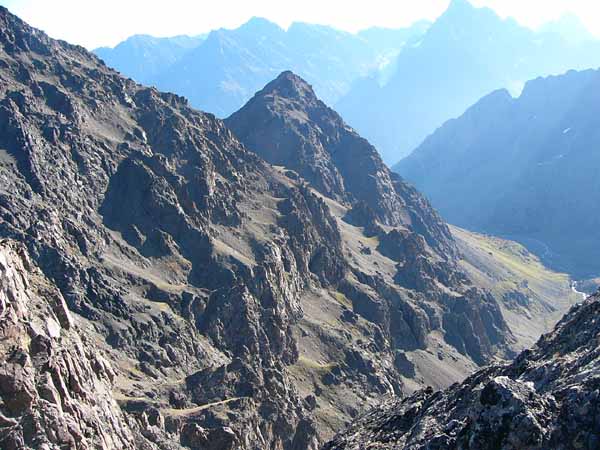 We climbed the false peak on the far left, then traversed to the gulley in the center and headed straight up to the summit ridge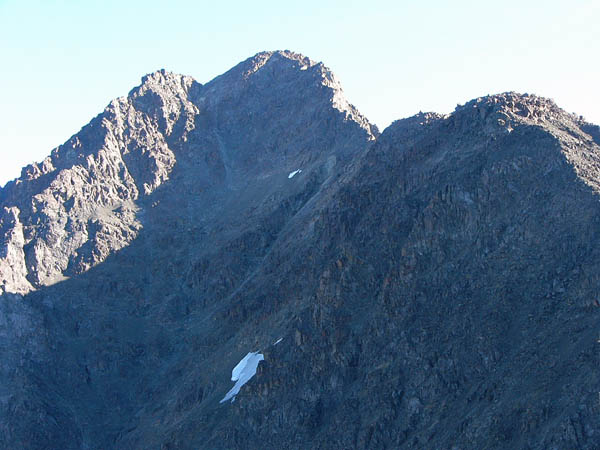 The western terminus of the Organ Glacier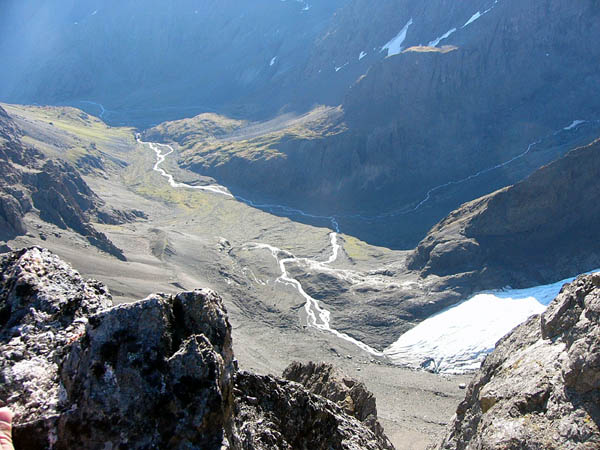 Polar Bear Peak on the left, Yukla in the center, and the eastern face of Eagle in the foreground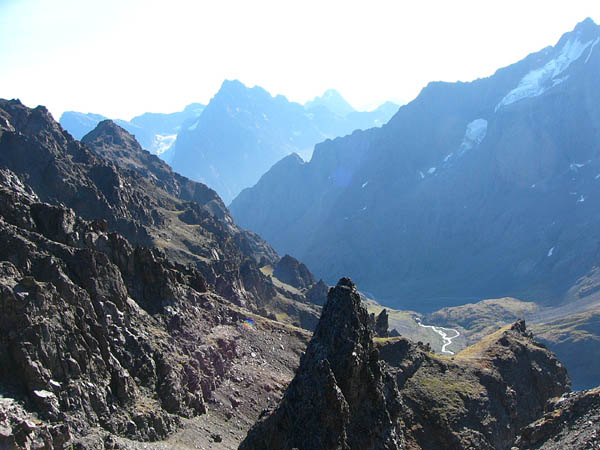 The Organ and Flute Glaciers, seperated by the north ridge of Flute Peak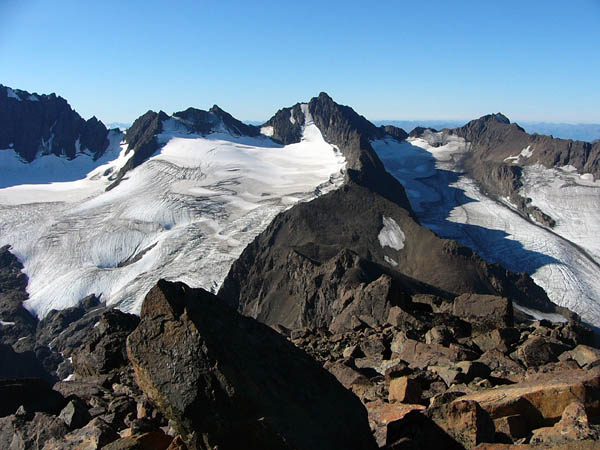 Polar Bear Peak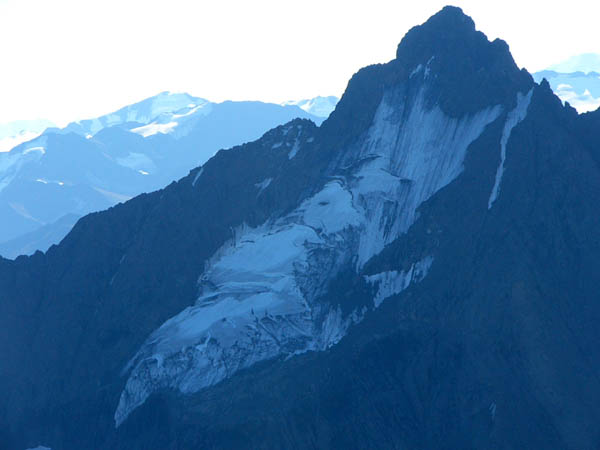 The summit with the Tordrillo Range in the background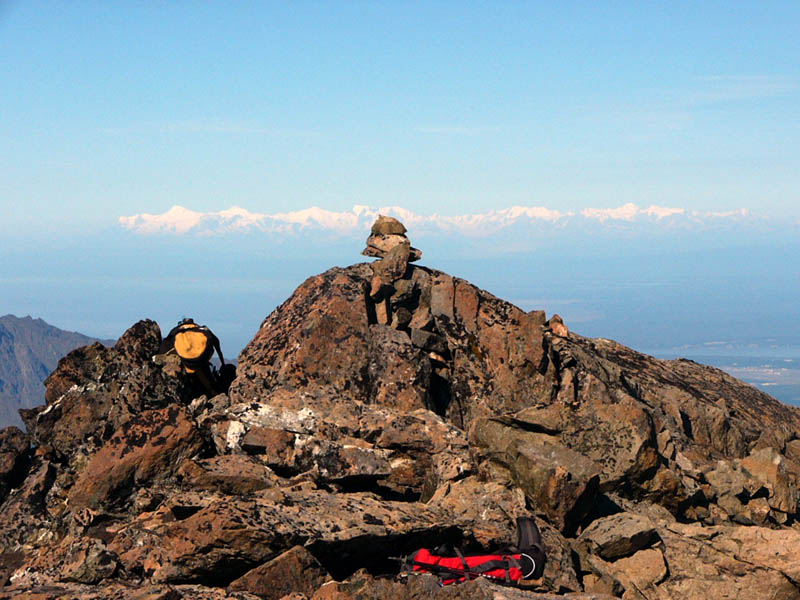 Tristan surveying the landscape from the summit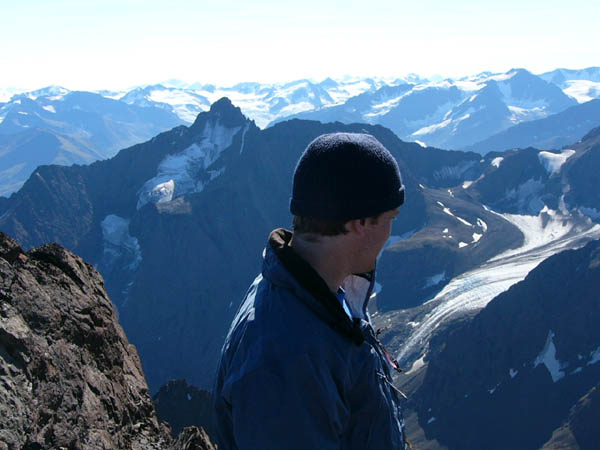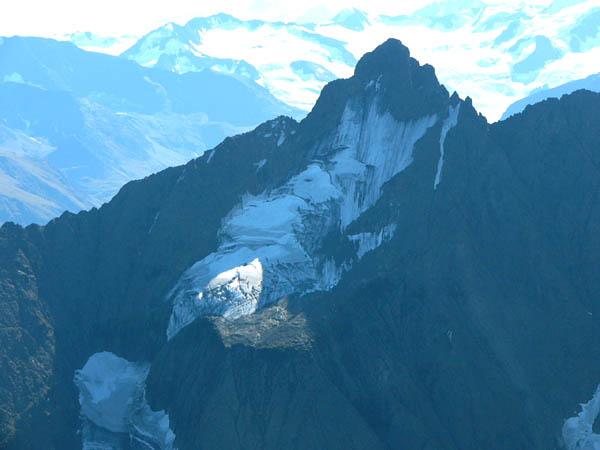 Kiliak, Yukla, and the Icicle Glacier in between.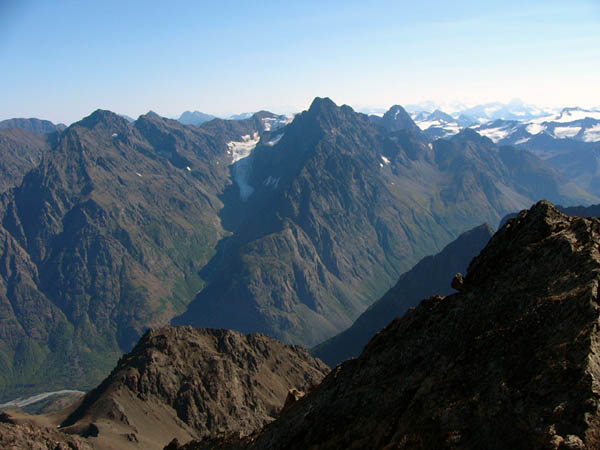 A 360 degree view from the summit





The Organ and the Flute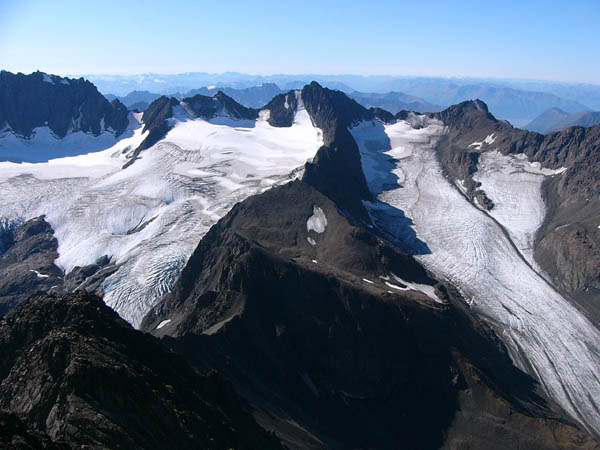 From left-Ptarmigan Peak, The Ramp, Mount Wiliwaw, Hidden Peak, and O'Malley Peak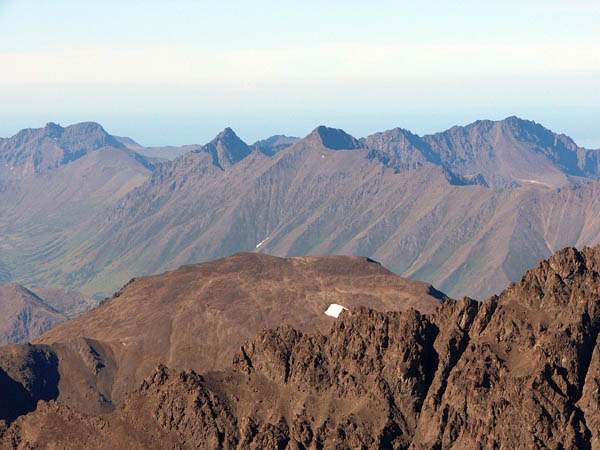 The route up to Blue-eyed Lake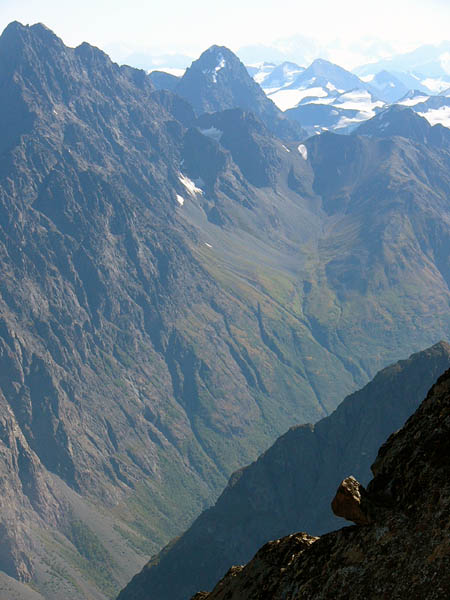 Looking down from the summit at Echo Bend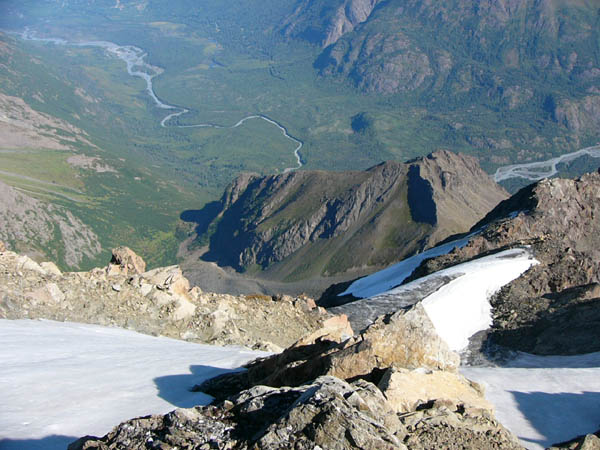 We signed the register, which is hidden right under the cairn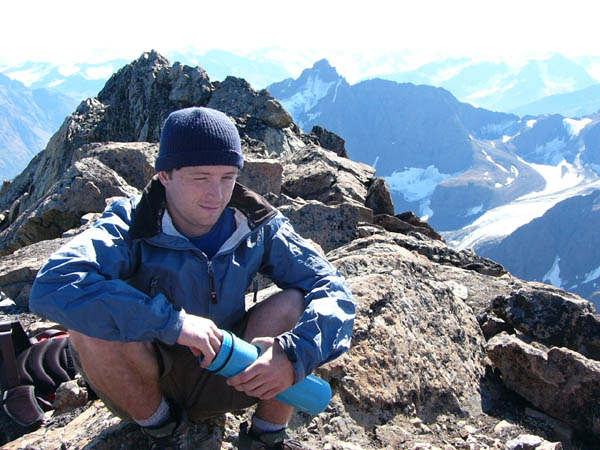 Eagle and Symphony Lake, and part of Anchorage in the background




The Kinglets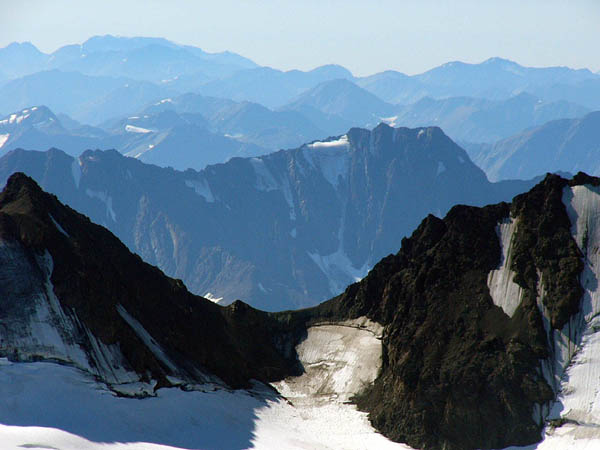 The descent was down a trecherous class 4 scree slope with plenty of scrambling over cliffs and things,
so I didn't take any pictures until we got back to camp.




Yours truly drinking glacier water back at camp before going home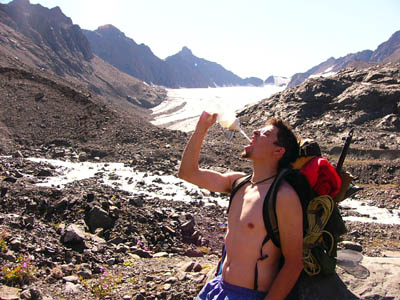 Kiliak took a much-enjoyed swim in Eagle Lake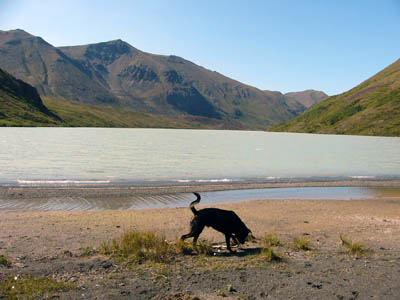 Fetching sticks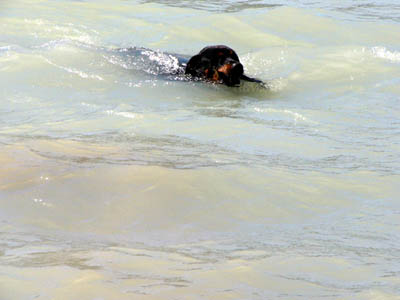 Looking back at what we'd climbed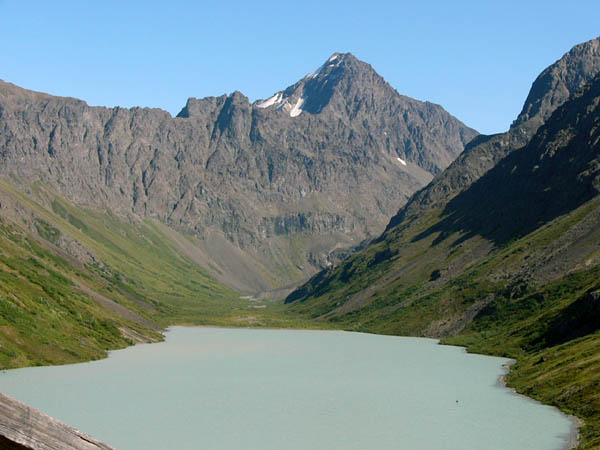 Some interesting faces Rob made along the way.